​​​​​​​​​​​​​​

A SIMPLE SOLUTION FOR PHONE GAMERS
MOODBOARD & PERSONAL CONTEXT &  ERGONOMICS
Creating a mood board to bring the holistic view of the desired style and form of my user. 
Observational studies on user's context to understand the environment around product.
Measurements specifically around the user and phone game. 
IDEATION

IDEATION SKETCHES & PROTOTYPES _ SIMPLE & GEOMETRIC FORMS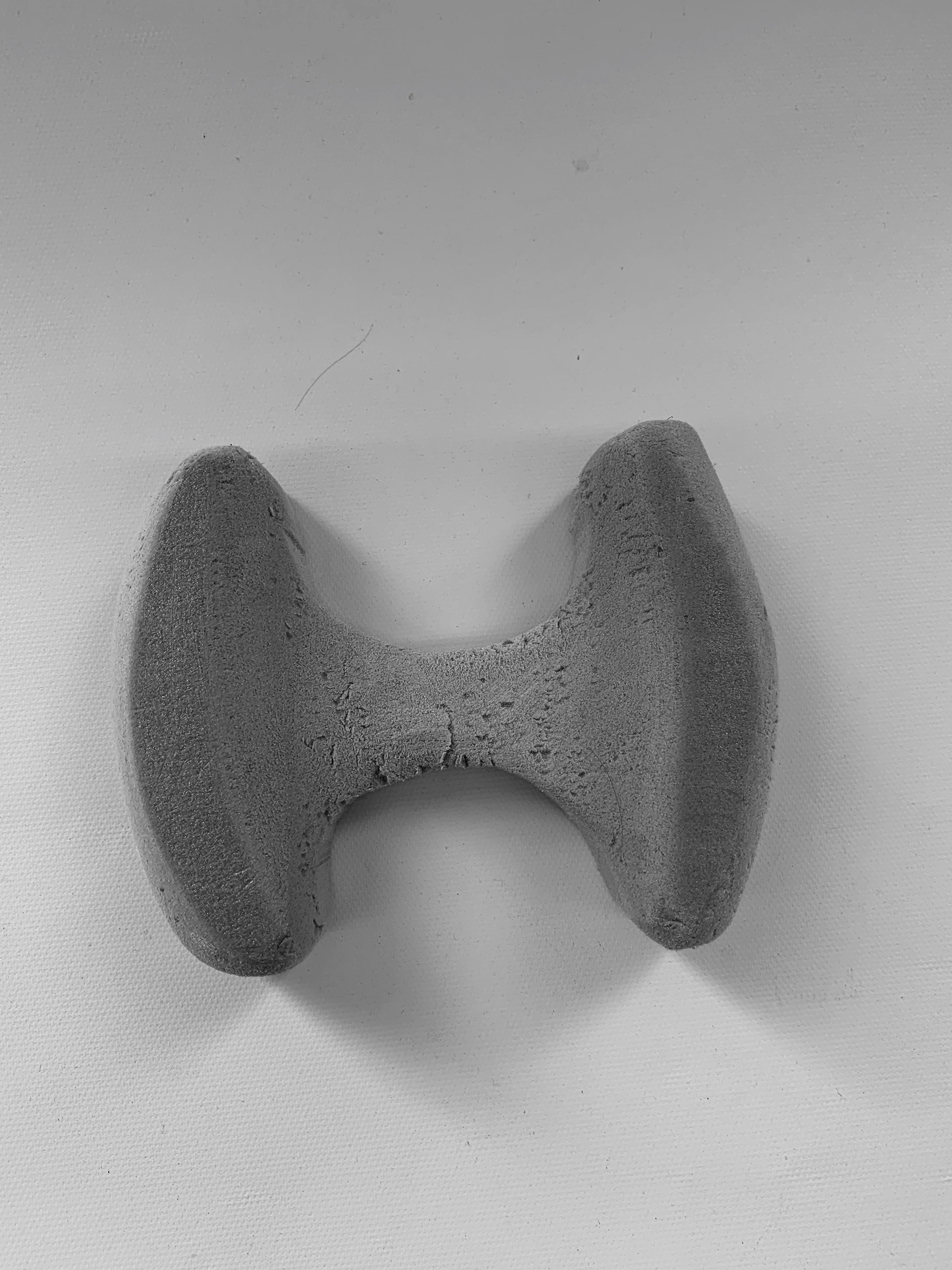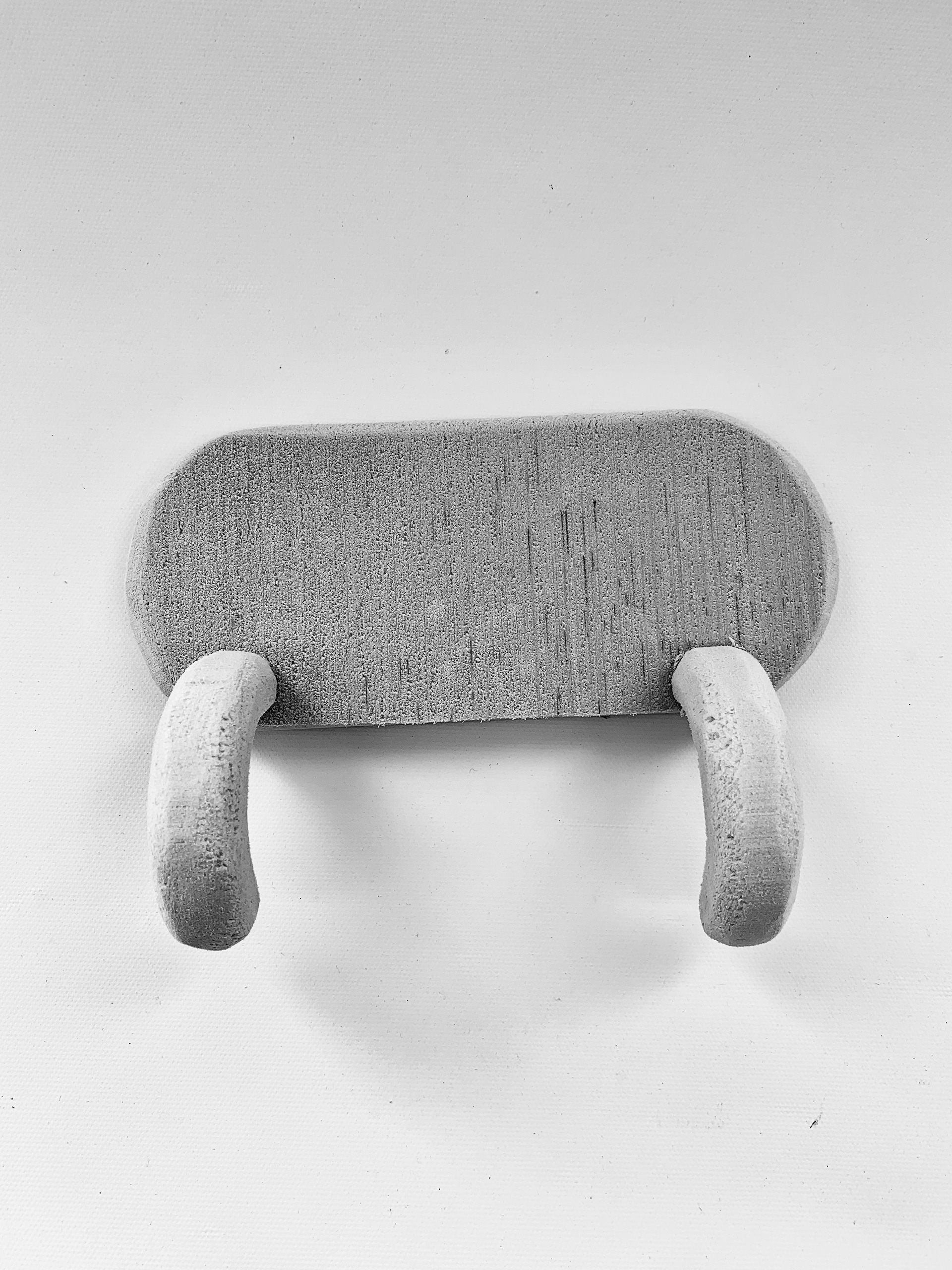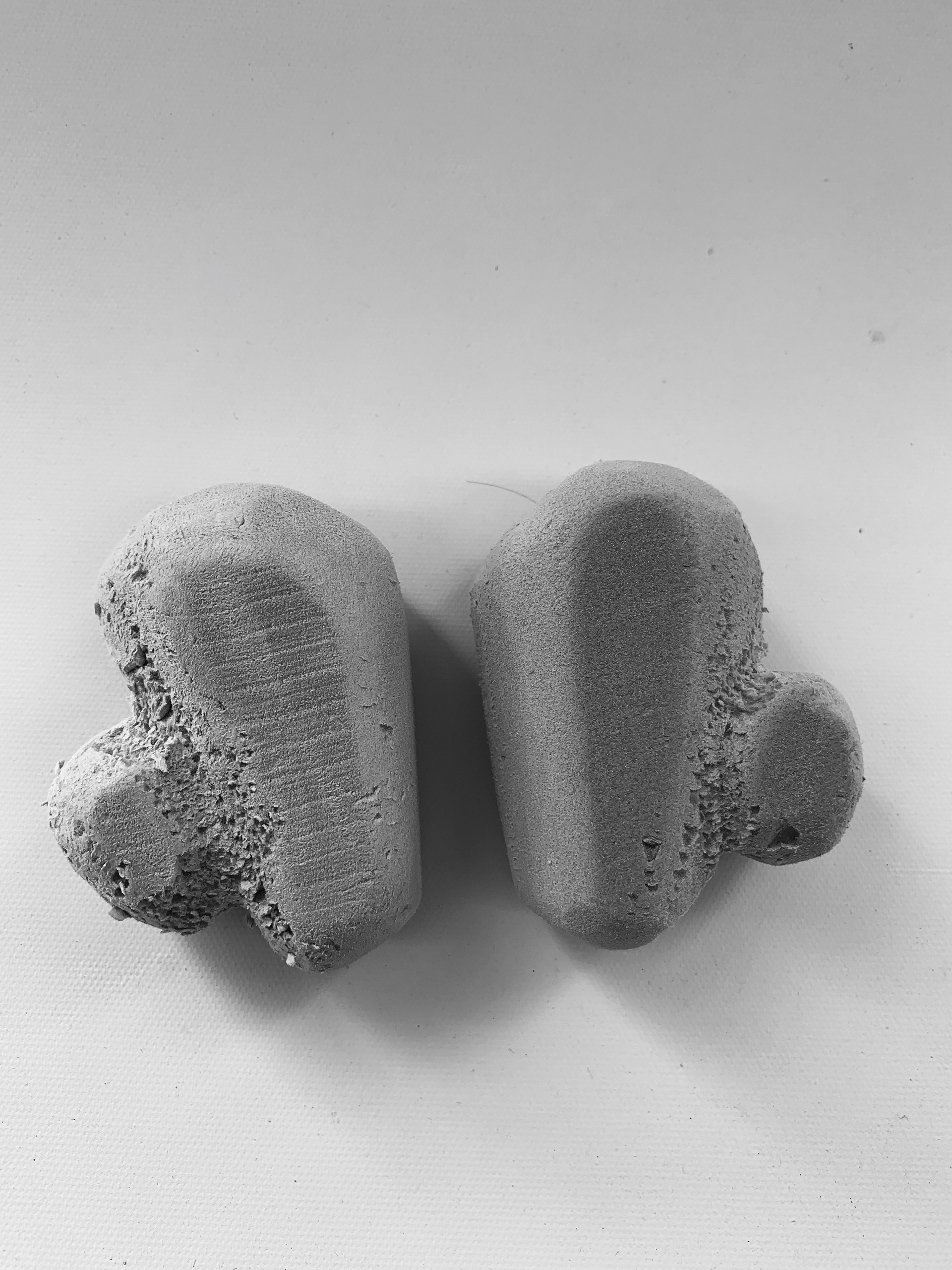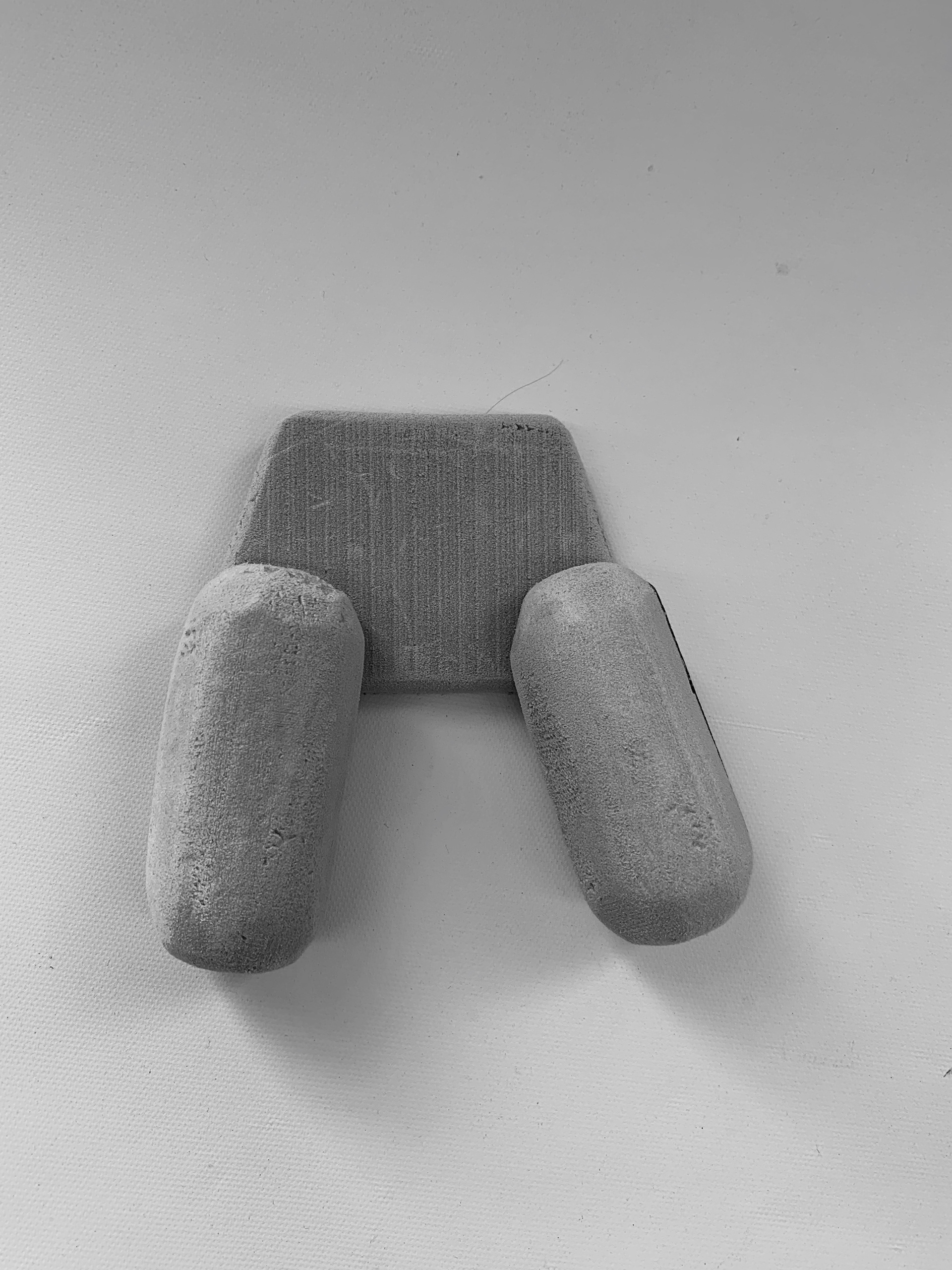 7 Refined ideas, render sketches, and prototypes. 
After communicating with my user, I decided to created a product that excludes buttons, like other controllers on the market, in order to widen the usage for other possible apps on a phone. It also gave full attention to the form of the product and was differentiated by keeping the simplicity in technicality but may function for many purposes. 
7 PROTOTYPES
→ 3 PROTOTYPE / REFINED PROTOTYPES → 1 REFINED PROTOTYPE → FINAL 
           1st Prototype                           Feedback                             Refined Prototype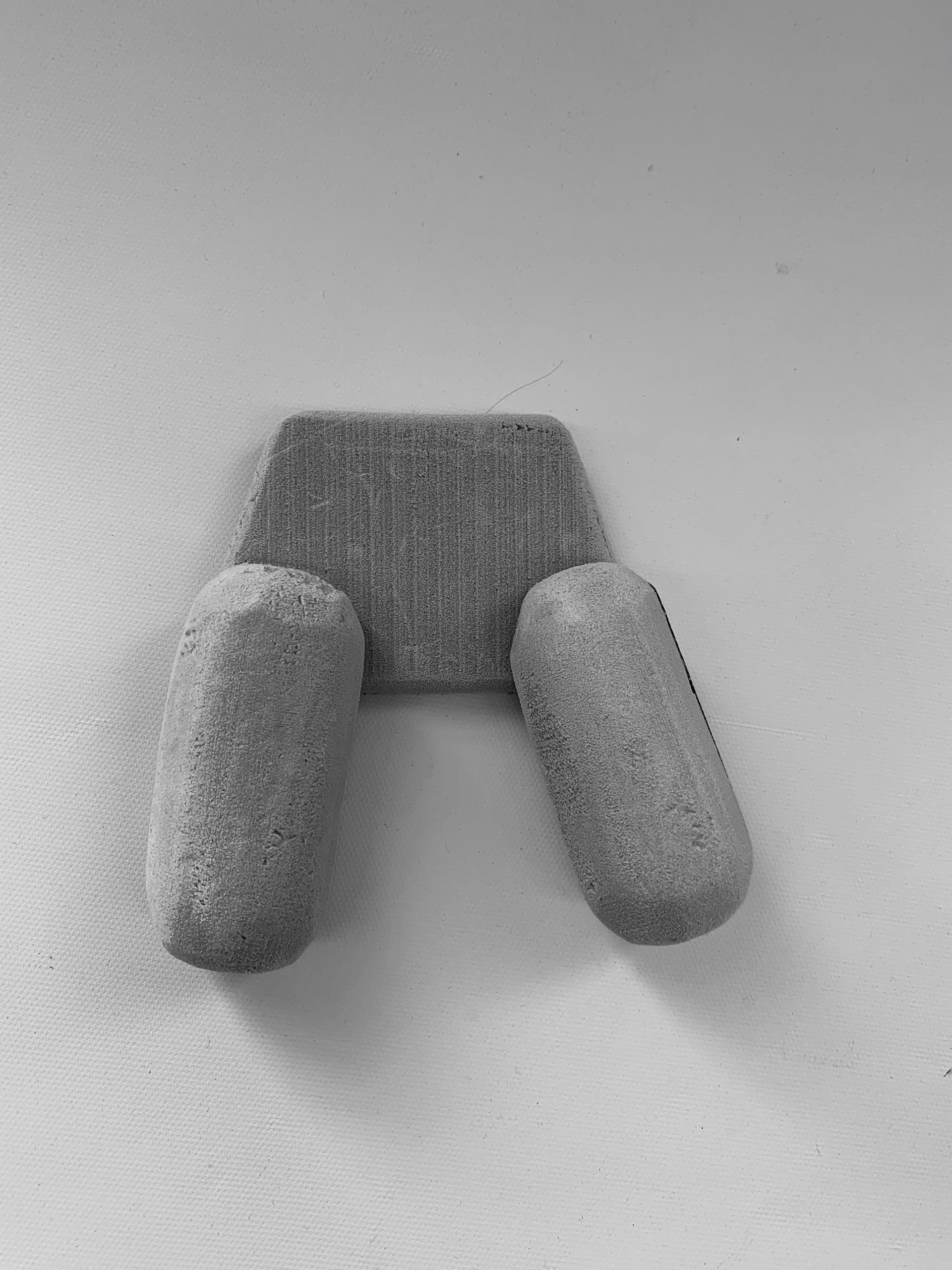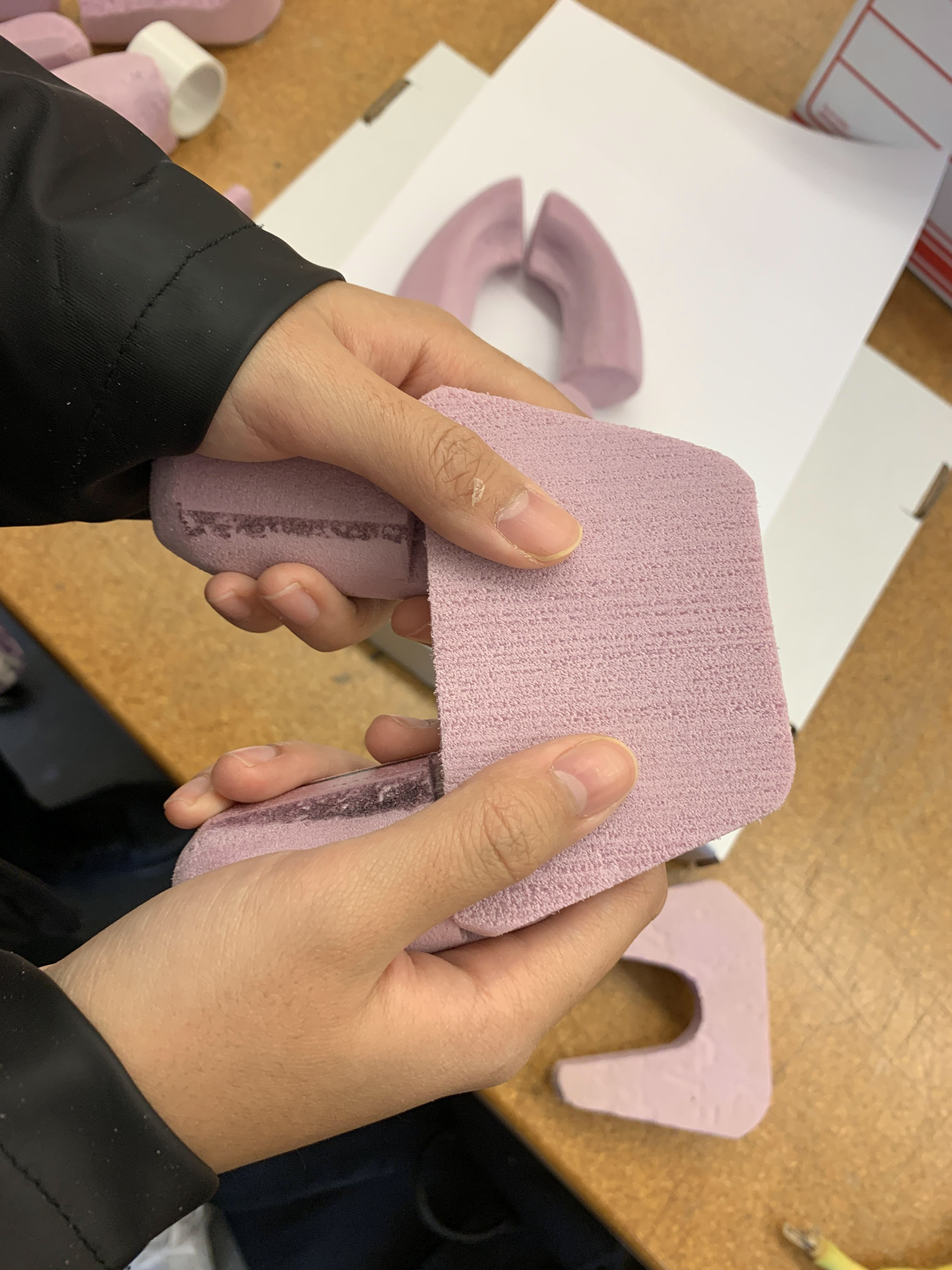 The distance between two handles had to be further away for better contact with phone game controls on screen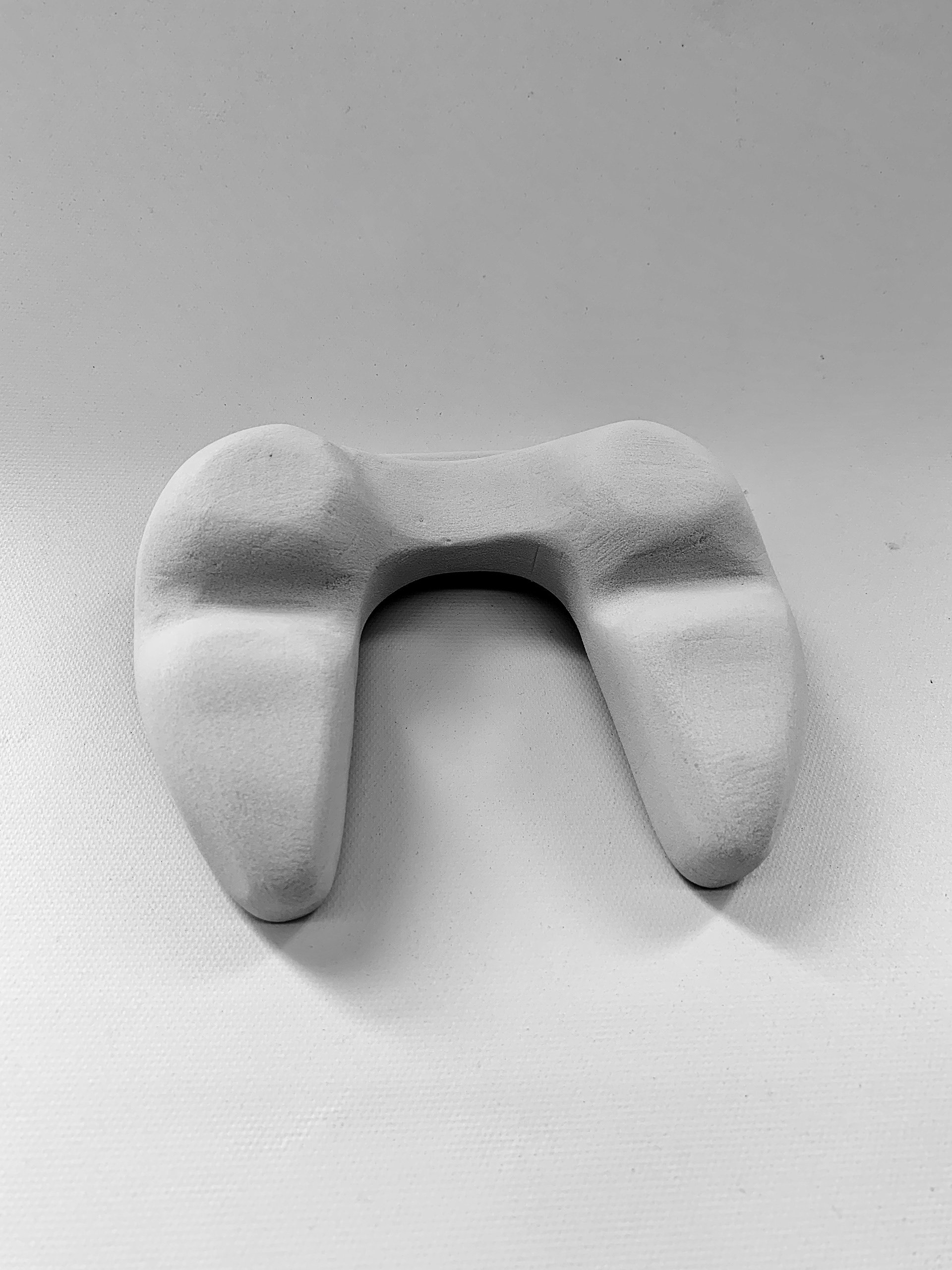 Two spheres were too big in size and handles were slippery, needing a more ergonomic approach by adding a curve to both handles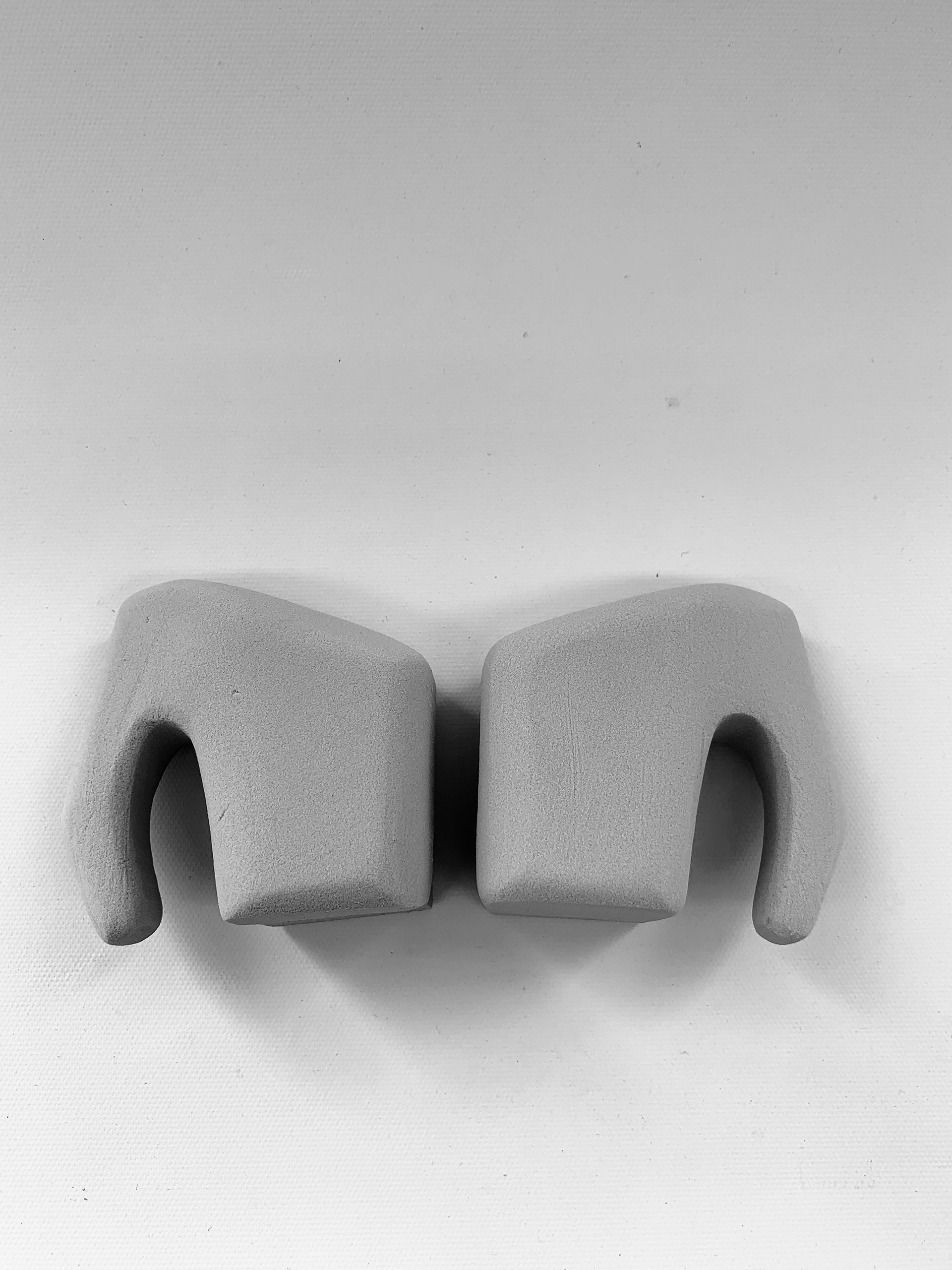 The main body was designed be long for the purpose of being a secondary handle, however, did not function as expected. Therefore it was an unnecessary part of the product.
From the user feedback, two features: the simplicity of form of the first prototype and the ergonomic grip of the second prototype were combined to finalize the design.
VISUALIZATION OF FINAL DESIGN & MEASUREMENTS 
FINAL PHYSICAL PROTOTYPE (FOAM_SPRAY PAINT)