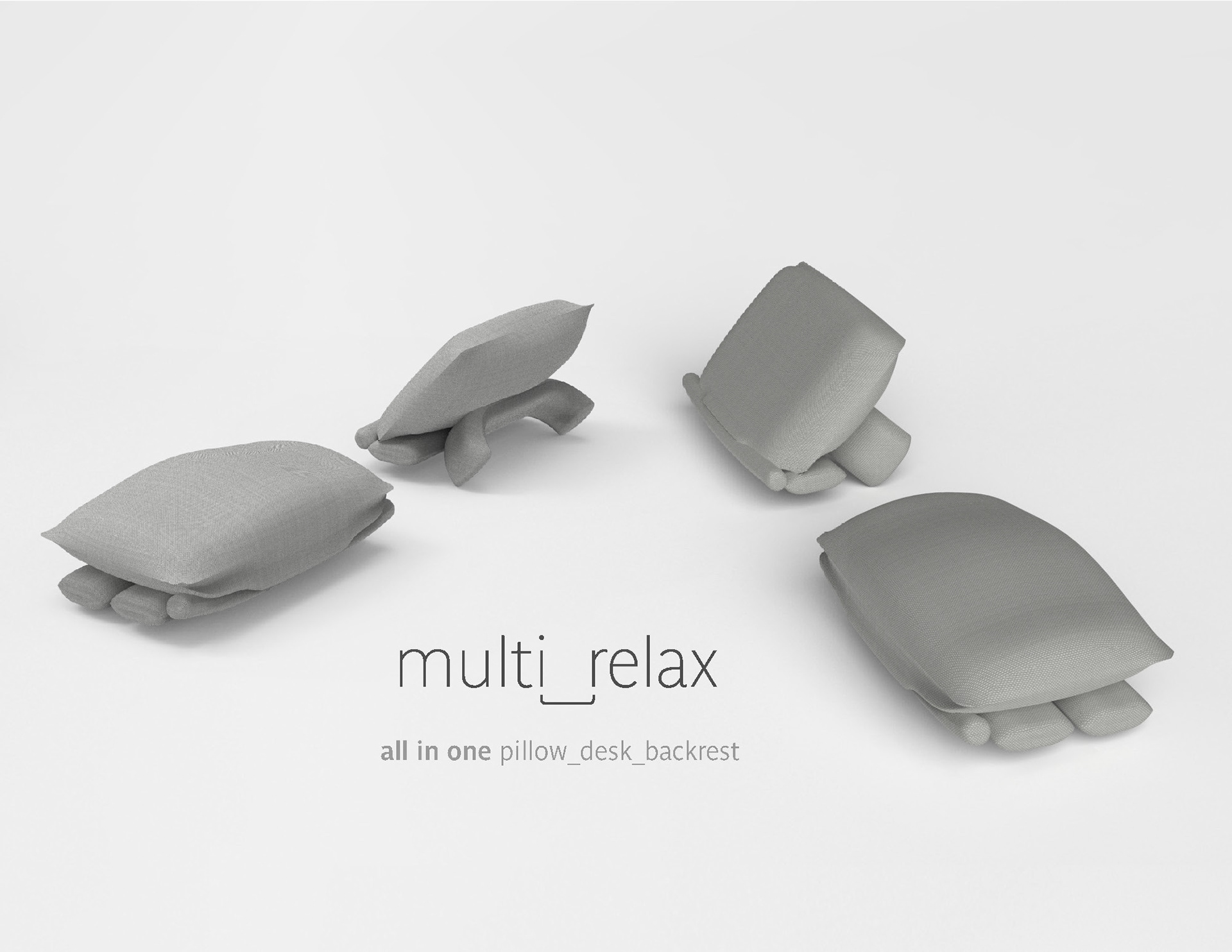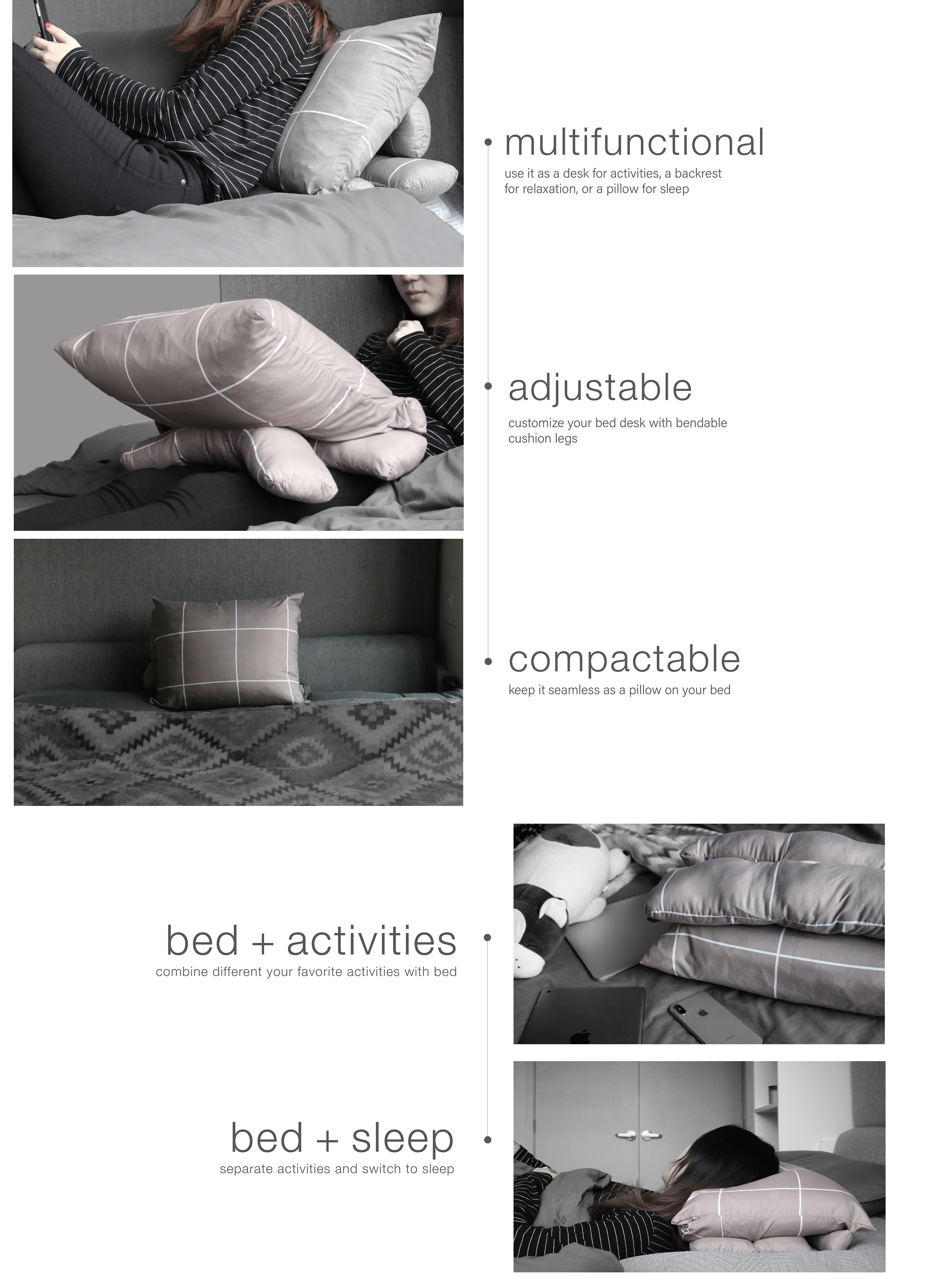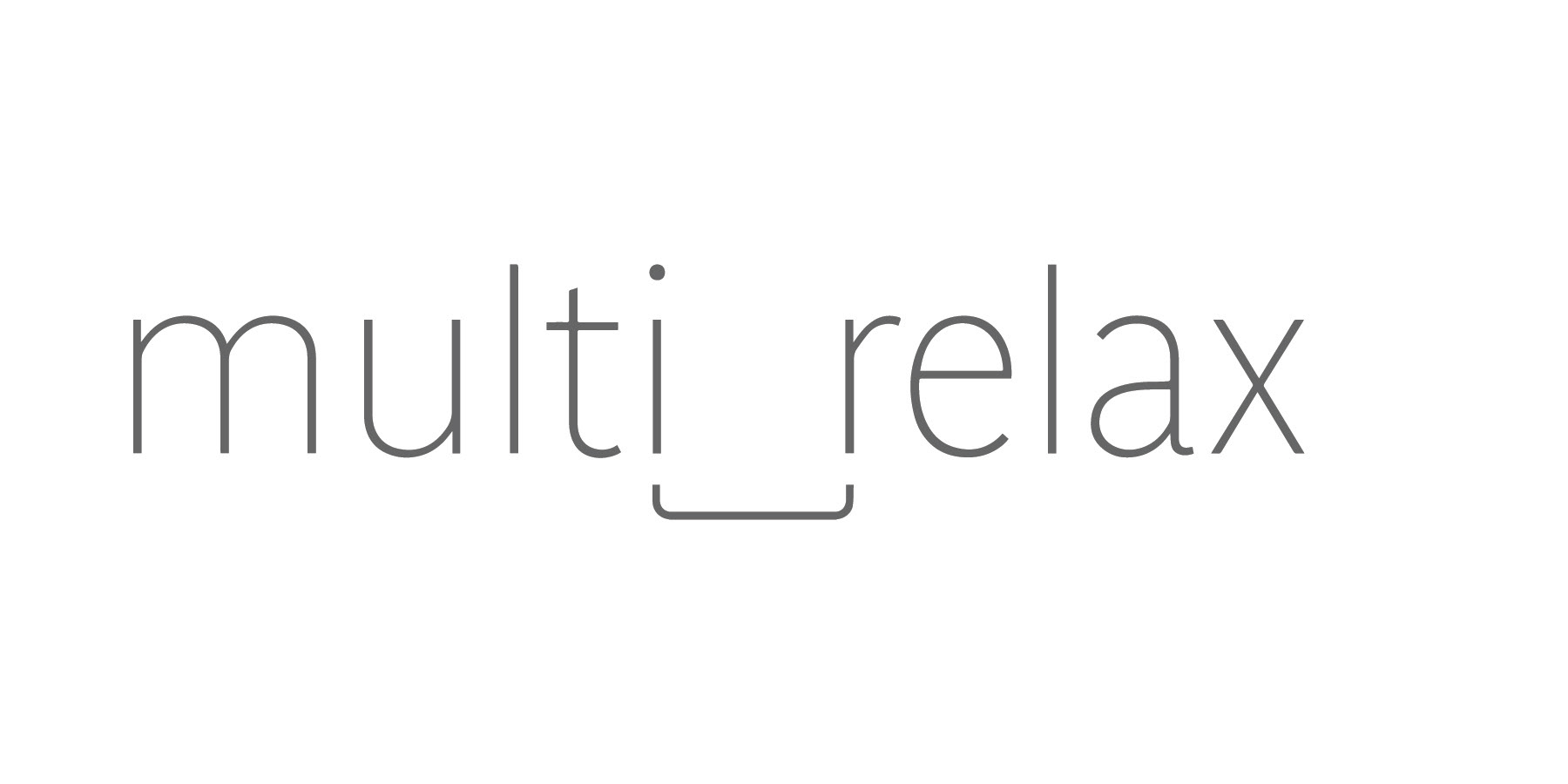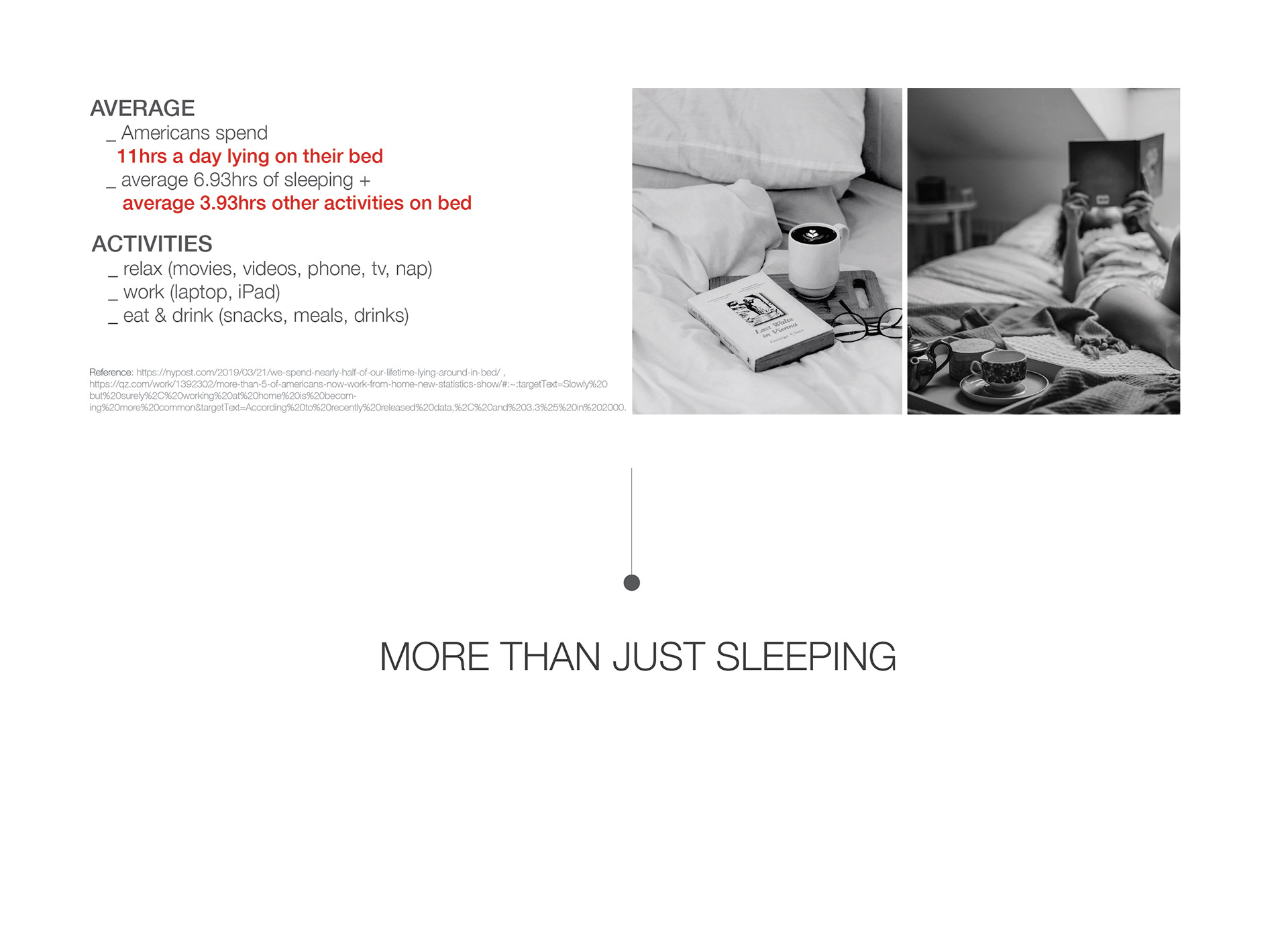 SURVEY, INTERVIEW, AND RESEARCH​​​​​​​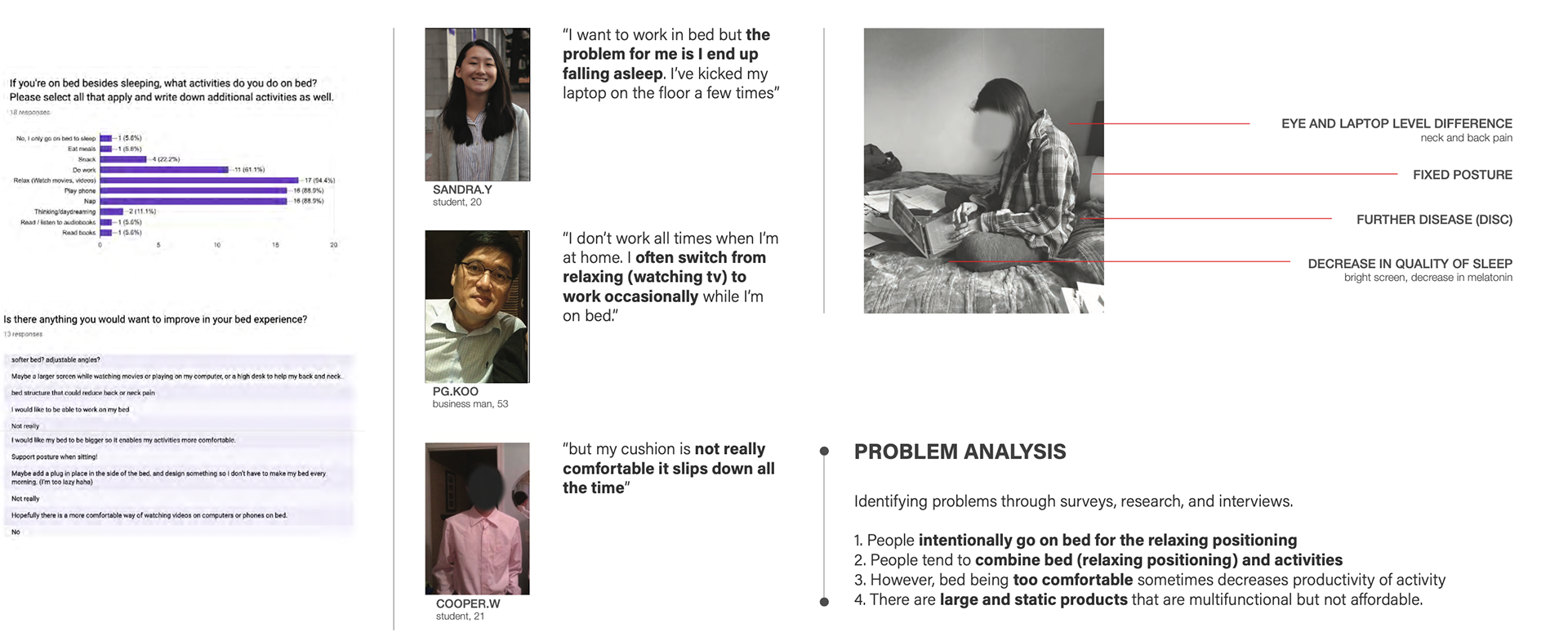 What are the current solutions? What can be improved? 

There are large and static products that are multifunctional but not affordable for many people. 
I aimed to design a relatively small and portable product that could support carrying out activities on bed along with providing relaxation.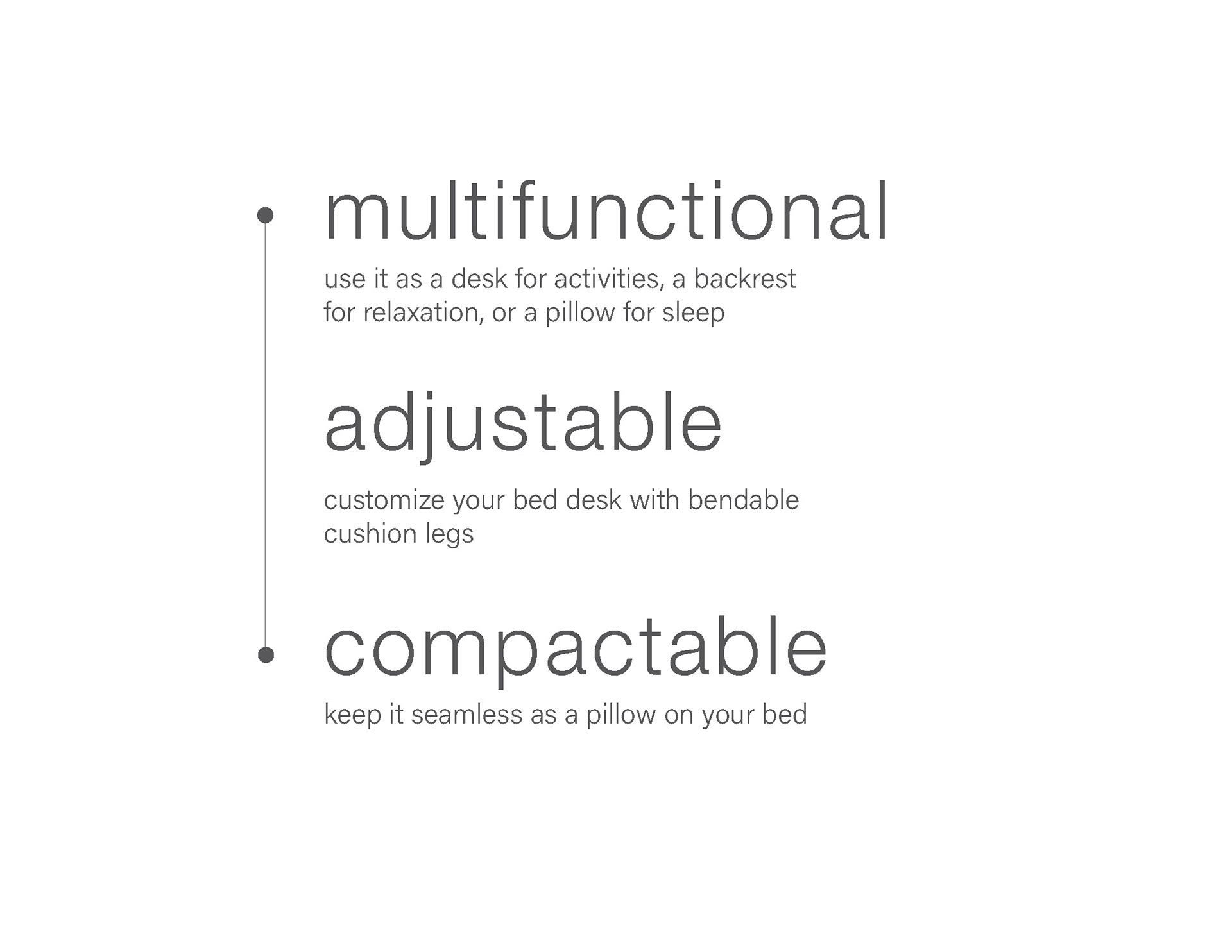 SKETCHES, SCALED MODELS, USER FEEDBACK, REFINEMENT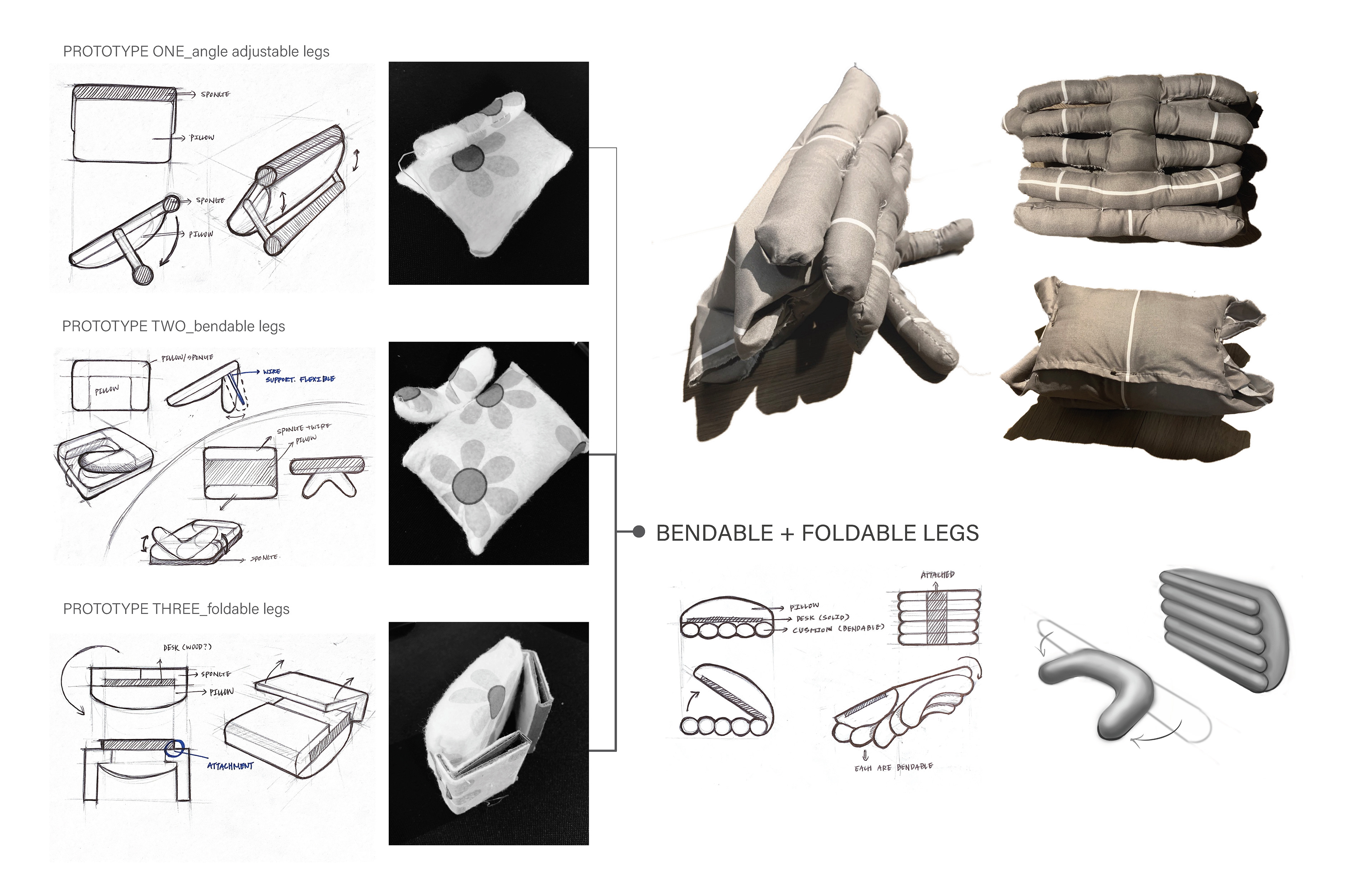 PARTICIPANT FEEDBACK & REFINEMENT​​​​​​​